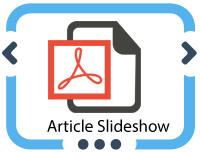 ---
Download citation:
BibTeX
|
RIS
|
EndNote
|
Medlars
|
ProCite
|
Reference Manager
|
RefWorks
Send citation to:



---
1- Associate Professor, Dept. of law, Shahid Beheshti University.
2- Assistant Professor, Dept. of the law, Tarbiat Modarres University
3- Ph. D. student of Private Law, Tarbiat Modarres University.
Hossein Mehrpur Associate Professor, Department of Law, Shahid Beheshti University Mohammad Issaei Tafreshi Assistant Professor, Department of Law, Tarbiat Modares University Mehrzad Abdali Ph.D. Student in Private Law, Tarbiat Modares University Both Law and Morality coxcem the human's social life. They posses the positive and negative commands which are common between them and therefore they must help one another whenever possible, so that, they can minimize the legal rules which are without moral soul or are opposite to the moral rules and important moral rules which are without legal sanction. In this manner, legal rules obtain the moral nature and in addition to objective legal sanction will be accompanied by human feelings and public conscience on the one hand and the moral rules (in the necessary cases) are placed under the shadow of legal protections and theirs enforcement will be more confident on the another hand. The phrase "Legal Enforcement of Morality" is trying to make it clear that law must, by revision in some of concepts and principles of legal responsibility, refrains from disregarding to moral commands which despite of their importance may not be enforced, because they have not legal sanction. Law, for instance, should not refrain from interference in the cases which in the moral point of view are important, such as: Necessity of helping to others when a danger threats them, to refrain from acts cause harm to oneself, necessity of refrain from acts that are natural immoral. Disregarding to this important subject results in separation of morality from law and consequently the justice whish is the real essence of morality will be exposed to danger. Interference of law in morality, of course, should not annihilate the pales of law and morality, because it is clear that enforcement of all moral rules by law is neither possible nor desirable. The considerable point on this subject is that religious law has more desirably protected point on this subject is that religious law has more desirably protected the moral rules, because separation of law and morality in the legal. religious system is not so easy.

Received: 2012/04/30 | Accepted: 2012/04/30 | Published: 2012/04/30
---
---
---